Supporting the team around the child
These learning resources, commissioned by the Department for Education in 2013, bring together research and evidence on key aspects of supporting looked after children. The materials are designed to support individuals and learning and development leads to build skills and knowledge for practice and Continuous Professional Development in this area.
The resources are designed for:
1.    children's social workers
2.    foster carer/adopters social workers (supervising social worker)
3.    independent reviewing officers
4.    social work managers
5.    foster carers and adopters.
About the Learning Programme




Each of the 16 topics includes:
a key message briefing
challenge and reflection questions
a set of PowerPoint slides summarising key messages
The content for the resources has been informed by The College of Social Work's Curriculum framework for CPD in this area of practice, as well as feedback from practitioners to ensure its relevance and reflect the sector's needs.

How-to guides: Individuals, Organisations, Supervisors/Managers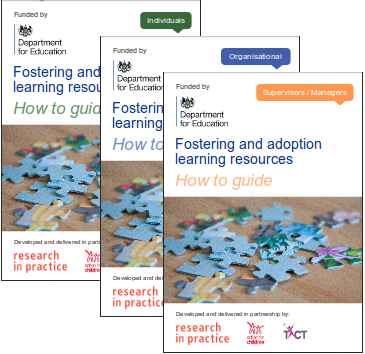 The How-to Guides are now available to download as complete handbooks, enabling trainers to provide a complete and consistent learning programme to delegates including planning tools and the recommended use of slides, templates and resources.
Download the handbooks as PDF's from our Training Area:
Training: How to Guides

Videos and online learning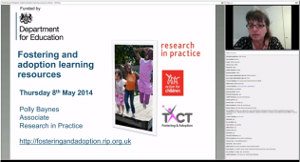 These recorded webinars provide an overview of the resources, as well as suggestions about how they can be used to support continuing professional development.
• Introduction to the learning resources
• Implementing the learning resources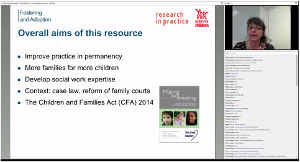 If you would like to speak to Research in Practice about holding your own learning event from this programme or would like further guidance on the learning resources, please contact ask@rip.org.uk.